Performance Design, Collaboration
2017
This project draws inspiration from the Bauhaus Theatre of the 1920's where designers worked across disciplines and used theatricality in the form of costume and performance to explore space and materiality. This project has been a collaboration with fashion and product design students to create a performance that is specific to the PACT Theatre space. Every aspect of the theatre, including the performance itself, costuming, staging, lighting and music must be designed themselves.
Image taken by Joshua Morris
"Reflect.", is a performance that comments on the threshold between the conscious and the subconscious mind whereby looking into a mirror, the audience is invited to view back upon oneself; to dive into their consciousness and to explore the subconsciousness. By creating two very distinctive characters that represent the conscious and subconscious, the team was able to create an impression of what these to atmospheres are. Along with the creation of the performance, the team also designed a pitch for the Sydney Festival to showcase the performance.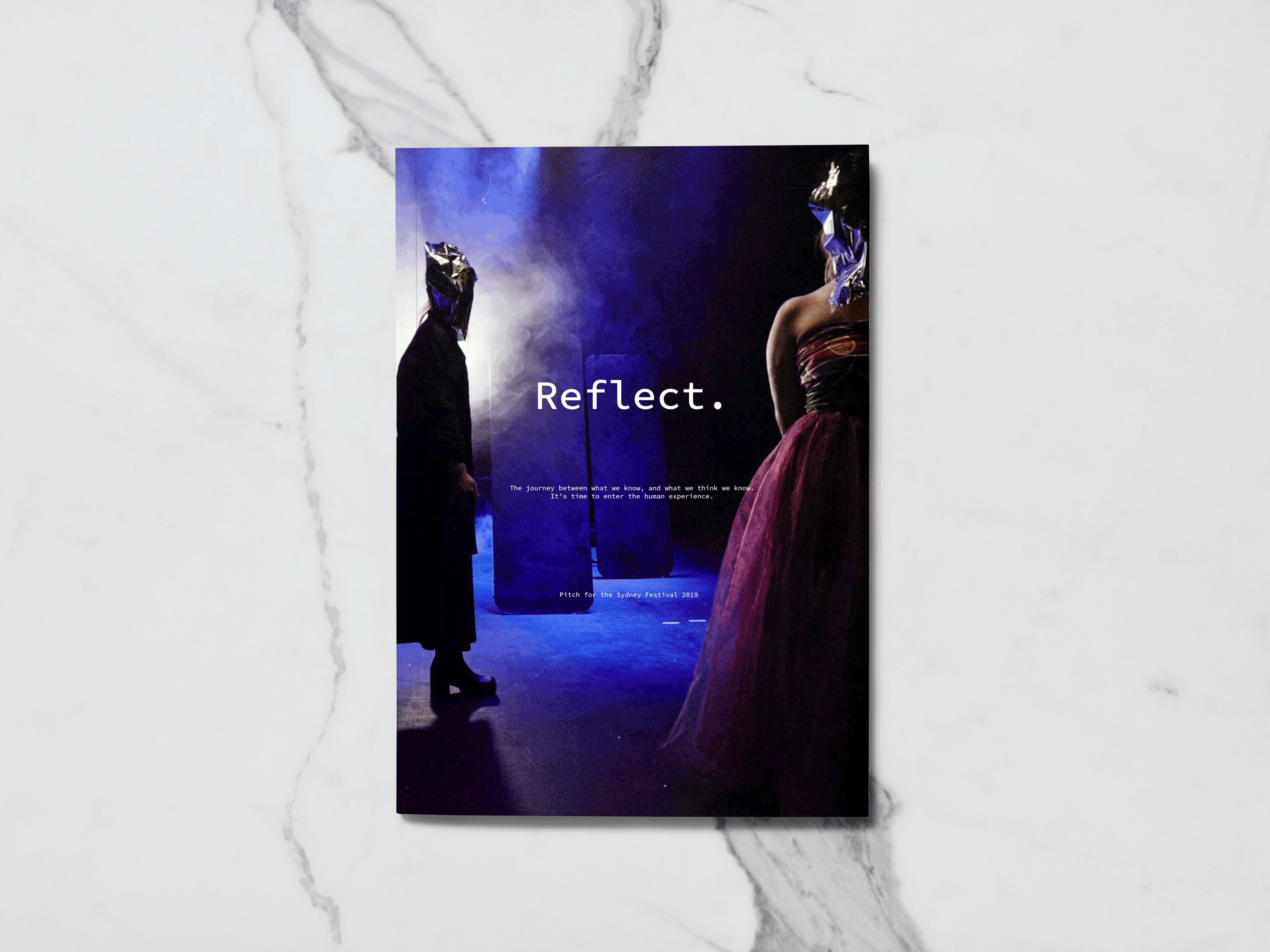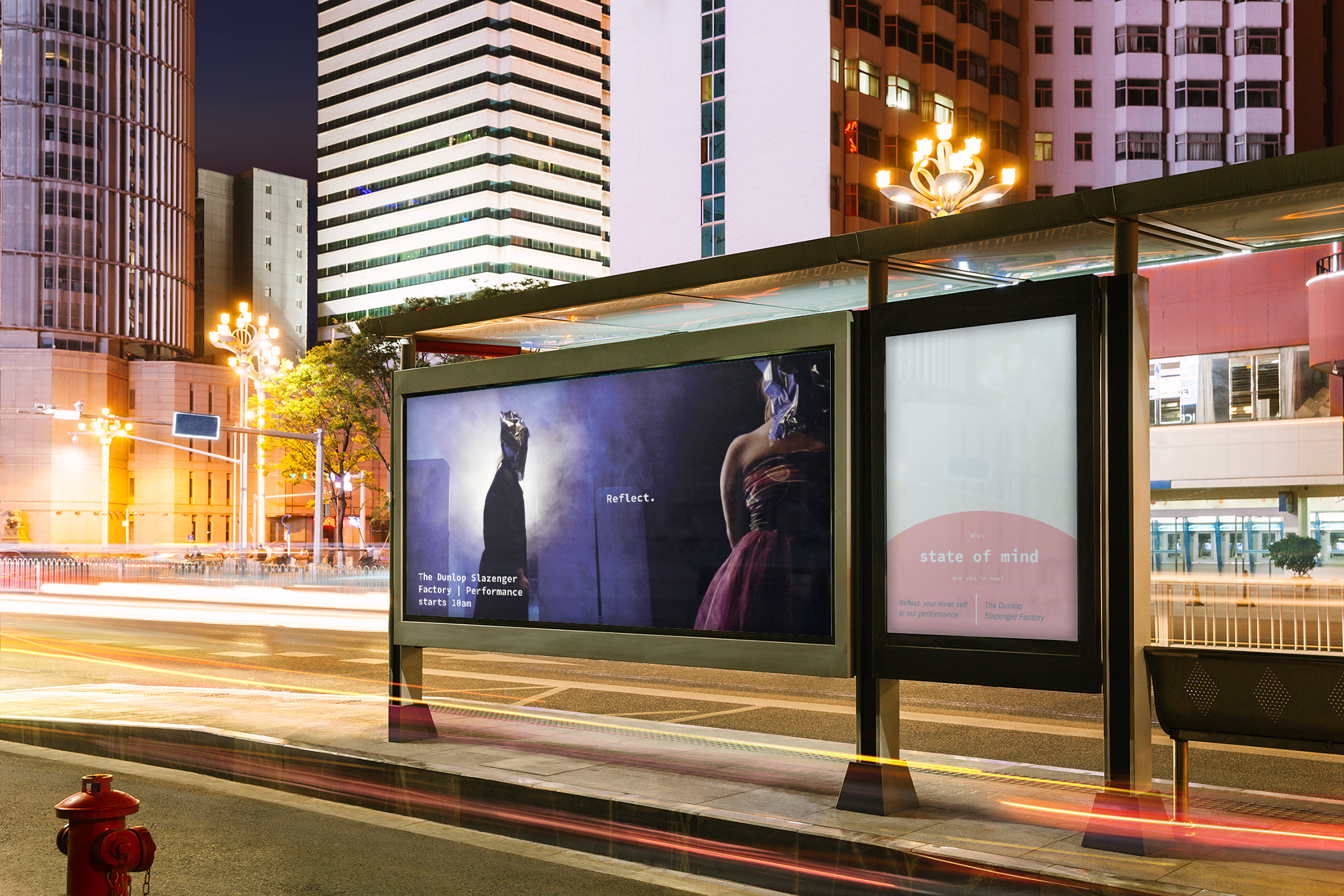 These images are just a glimpse of the process our group went through for the final outcome. These ranged from staging and lighting to costuming and sound. These elements were crucial to bringing together an immersive performance. The project was a collaboration between myself, Haylee Moncrieff, Rowan Emmerson-Franke and Ruby Riethmuller.
Images taken by Navira Trimansyah